Tuesday, December 30, 2008
Return of Black Box Recorder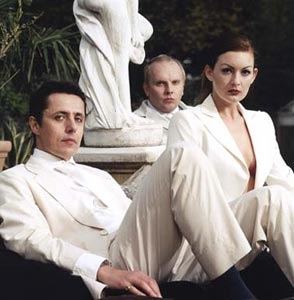 Black Box Recorder
make a long awaited and slightly unexpected return to the stage in February 2009, with a two night (so far!) stay at the delightful Luminaire in Kilburn. There's no mention of a new album, so I think this is just a special treat for anyone who is still listening to their aloof, icy, misanthropic and very funny music. The first night is sold out already, so get your tickets for night two quickly. You've got to dress smart for the gig, too.
Buy tickets here!
4 Comments:
Who knows where to download XRumer 5.0 Palladium?
Help, please. All recommend this program to effectively advertise on the Internet, this is the best program!
オテモヤン said...
Nice Blog
Check My Blogger
http://micromaxinfo.blogspot.com/
http://chennaibikers.blogspot.com/
http://bloggerstrade.blogspot.com/
http://getjavagames.blogspot.com/
http://eroticelebrity.blogspot.com/
Nice Site, I want to thank you for writing such a informative blog

you can visit my blog

How to |
http://toohow.blogspot.com |
FOR SITE FEED http://toohow.blogspot.com/feeds/posts/default |
FOR COMMENT RSS http://toohow.blogspot.com/feeds/comments/default |
How to articles