Wednesday, August 10, 2005
Hampstead Heath on a sunny January afternoon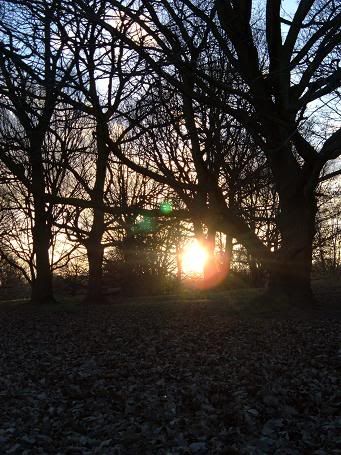 Hampstead Heath is one of the many, many reasons for why North London is better than South London. I could give you a thousand reasons as to why, and 50% of them would be postcodes (N1, N5, N6, N7, N10, NW1, NW3, NW5, NW6, W9, EC1...), but Hampstead Heath, sat between NW5, N6, NW11 and NW3 is a thousand reasons in itself. Unlike Regent's Park and Hyde Park, you really do feel like you are in the countryside. It is, in many respects, untamed. There is
proper
woodland, natural ponds, rolling hills, meadows and the most fantastic imaginable view over London. I like to sit up there, wrapped in the warmest of wools, and imagine that London is
my
own private world. You can't hear the buzz of the traffic, the sigh of busses as they crawl, packed like sardines, up the Camden Road. It looks like a miniature toy town, and the North London Line scraping the bottom of Parliament Hill gives it a model railway feel.
You could argue that my penchant for Hampstead is evidence for a desire to escape the bustle and hustle of London that I love. But I think it's the contrasts and the contradictions of the opportunities that London presents which make it so appealing. You can have it all, at the same time, separately and almost instantly. Ten minutes on the Northern Line from Euston and you have the gentile idyll of the countryside. And when you get bored ten minutes later, you can be in Leicester Square in under twenty minutes. That is ace. But Leicester Square isn't.
Uninspired//Inspired
This blog has been neglected for a good while now. I'm constantly in two minds (at least) over what to do with it. It can be really exhausting finding new bands to write about, especially when I'm still feeling so engrossed in those about which I have already written. And then there is the London thing. I leave London for a year on 23rd August, and I really goddamn love London. Instead of struggling over new bands and resisting the temptation to write indulgent articles on bands I have already written, I will focus on my favourite things in London for the next few weeks. Expect a picture and a story, and fairly often. Expect the expected and the unexpected. Don't lose interest.