Tuesday, April 25, 2006
Lily Allen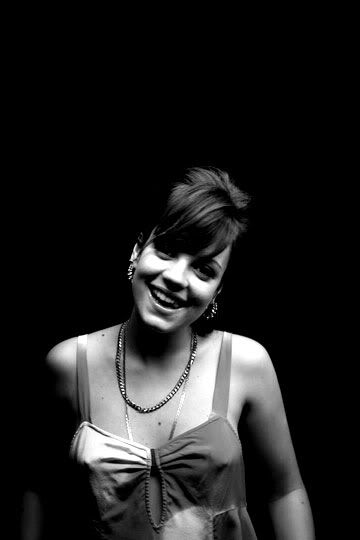 Since I posted that little blurb on
Lily Allen
a few weeks ago I've been getting a dozen googlehits a day on her, so I guess she deserves a bit more writing. Lily is a 20 year old North London girl with an ear for fantastic tunes and witty, dry, perceptive lyrics about what it's like to live in London, taking a light-hearted comedic slant at everything which might shock anybody else, but is totally normal in the fantastic and exciting melting pot that is London. I've been falling out of love with London recently - the quality of life in Berlin for young people without too much money is incomparably high - but Lily's upcoming single
LDN
kinda emphasises the pact you make with London, or any other super-size city when you live there, the balance between excitement and danger, the ugly truths of inner-city poverty and the undeniable bliss when the sun finally comes out. Her video for the song is also fantastic - it's Lily riding on a bike through London, shot in budgetscope for that gritty street aesthetic (even though she's on EMI). Watch it here:
Windows Media
RealPlayer
Her album, out in July, is set to be one of the hits of the summer. She has four songs on her
MySpace
- the music speaks for itself. She is playing a residency at Notting Hill Arts Club in May, be sure to go if you can.
0 Comments: