Friday, April 29, 2005
Pipe down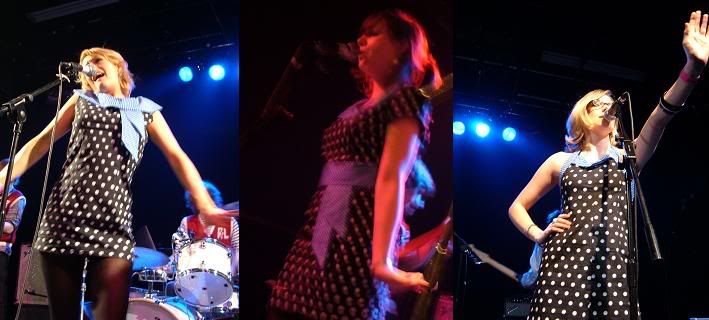 I've not much to confess, other than I've fallen in love. I've fallen for polka dots, sunshine, 60s dance moves and pop perfection. I've fallen in love with summer nights and horizons and warm lambrini out the bottle. I've fallen in love with
the Pipettes
.
The Pipettes are pop in the most pure form. They are the Shangri-Las of now, there is call-and-response, harmonies, songs about boys, songs about girls, dance moves, glitter, songs about dancing. It could be about nothing, it could be about everything, but it sparkles like nothing else right now. They come from Brighton, they live for the summer, the boys wot play da music wear thick knit tank tops with their initials embroidered on. If you get the chance to see them, they will make you happy like no other band before. You too might skip along the Mall as I did after catching them support the legendary
Sleater-Kinney
at the
ICA
. They have a single coming out in June, with details yet to be announced. If you go on their
website
, you can listen to three of their excellent songs.
0 Comments: