Monday, February 07, 2005
Take me back to your Apartment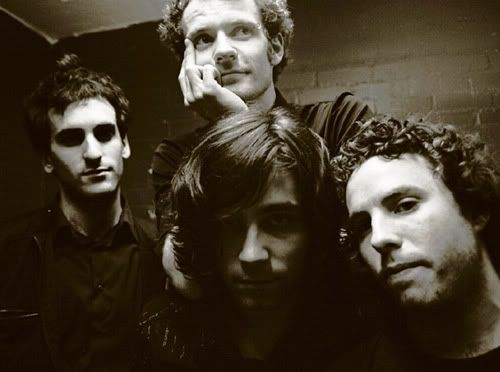 In October last year, Abstractboy caught a great band that went by the name of
Apartment
supporting
Patrick Wolf
at his low-key acoustic show at
the Infinity Club
. They were astounding, urgent, exciting and very professional. A quick google after the gig turned up very few results and very little background information could be found on them. Fast-forward to February 2005 and they are signed to
Fierce Panda
and have a single out. And, thankfuly, a
website
with lots of pictures and tour dates!
It was such a relief to see the glowing review in
NME
, for if such a talented band were simply to disappear under the piles of demo CDs that reach every A&R man in the industry, then there would certainly be an injustice of the most unjust variety. Live, they are incendiary. They have such an immense sound that is simultaneously hauntingly dark and very uplifting, and the energy and swagger with which they perform would be enough to intimidate Brandon Flowers of
the Killers
' assured performance (who, by the way, Apartment supported in August). This is why it was so surprising not to be able to find much on them - surely such a fantastic and assured band would already have signed their souls away to a major label.
Their current single,
Everyone Says I'm Paranoid
, reflects the more mellow side of their sound. It is a sweeping Morrissey-esque number, melodious and just a little bittersweet, but with a suave swagger, naturally. David Caggiari's voice is soothing and clear, yet powerful and expressive, the latter element of which is showcased more in the B-side,
June, July
. This reflects the live sound a lot more - undeniably danceable, frantic, but wholly refined. They have a very
New York
sound for a London based band, maybe due to the time they spent over there last year writing and recording. 2005 looks certain to be an exciting year for Apartment - be sure to check them out now while they are still playing small venues, because they won't be for much longer. Trust me.
0 Comments: