Friday, September 10, 2004
Everybody comes to Holloway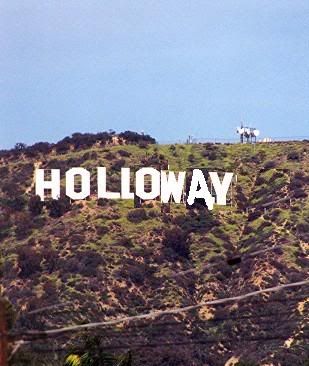 Holloway is perhaps one of the most under-rated areas in London. Sitting just above Highbury and Islington, it is a surprisingly central, relatively cheap, well amenitied, nice place to live. Not that Abstractboy is patriotic or anything, not at all! Ok, well maybe. It is easy to dismiss Holloway as just an average soulless North-East-ish London, congested and polluted, or lower Archway, or something terrible like that. In truth, N7 is perhaps one of the coolest postcodes to have. And due to its very fortunate name, it is easy to make catchy slogans promoting its undeniable greatness. "Everybody comes to Holloway", as Madonna intended to sing..."they want to make outside Nag's Head", perhaps selling imported illegal cigarettes, or pirate DVDs. There is an undeniable, un-condescending charm to Holloway. It feels like a
real
area. There are people that have obviously been living in N7 for years, people of all colours and sizes and shapes. There are the cool indie gliteratti, too poor to live in Camden or Shoreditch, pushing the "I love N7" front, the old ladies plodding around own-brand department store, James Selby, the preachers, the beggers, the yuppies in
Waitrose
(Abstractboy does like the reduced cakes and desserts at the sweet counter in the evening), the market sellers...it is fair to say that it plays host to one of the biggests cross sections of society in London.
But there are people who want to bring Holloway down.
Snobs
from "Tufnell Park" (Holloway East) refer to Holloway Road as the "Horrorway Road", even though they are perfectly happy to take advantage of Holloway's Waitrose. One website even describes it as an extension of the A1. These people are simply misguided. Of course Holloway is part of the A1, but that is nothing to be ashamed of. It is simply a link between one great city (Edinburgh) and even greater one (Holloway). It even reaches as far as central London! It is clear that people only criticise Holloway because they are envious of its relatively cheap rent, 20 minute commute (by bus) in to central London, great amenities, and beautiful residents. It should come as no surprise, then, that Abstractboy has decided to dedicate this coming year to puting Holloway on the coolmap. He has started planning music festival, "Holloway Rocks", and has already made a T-shirt in the style of the "I love NY" t-shirts, proclaiming his love for N7. Success has already been achieved - the doorwhore at
Trash
called Abstractboy a "brother" for living in N7 with him. Everybody who matters does really love Holloway, they just don't know it yet. And they will by the end of the year, don't you worry!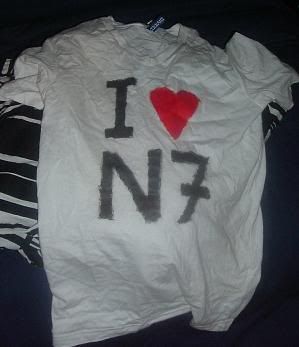 1 Comments:
BiG E said...
I came across ur page through google..... im from Holloway/Highbury... lol i enjoyed readin ur blog... Don't get me wrong, Holloway is grimey... But still, take care.. SCREAM AT ME!