Thursday, June 17, 2004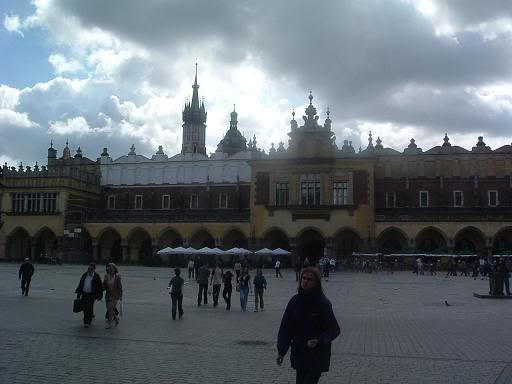 One thing that makes Abstractboy and Ben's inter-rail itenerary more interesting is the varied pace that it takes - with slow phases and quick, city-a-day spells. While it is exciting to see a new city every day, it leaves the problem of how best to
do
a city in such a short space of time. Clearly it is difficult to know any depth, so Abstractboy does his best to get a
feel
for a city by walking along every street, gaping in awe at every fine building (of which there are plenty) and eating only local specialities.
This worked well for Krakow, Poland's second largest city. Despite and initial failage in Abstractboy's almostperfect sense of direction that took them for an hour long detour, Abstractboy and Ben managed to see almost everything in Krakow's beautiful old town. It felt like a slightly more vibrant, exciting Vienna, and they managed to stumble on a very trnedy bar/restaurant to eat Peigo (regional pasta-like dish), but seemingly the aloof staff and clientelle were not appreciative of our custom. It felt like a verfremdungseffekt laced scene from Fassbinder's
Angst Essen Seelen Auf
, with stares and silence. there were a lot of stares in Krakow actually - people (mostly young) would stare at Abstractboy without embarresment, which was somewhat disconcerting - was it his red asics tiger shoes? his vidal sasson haircut? his blackrimmed glasses? the cut off denim shorts? Abstractboy failed to see anything extraordinary about his appearance and is still puzzled as to why he received so many stares. alsas, he is on the train to Warsaw now - we will see if the stares continue there!
0 Comments: