Sunday, June 27, 2004
Mix Tape - home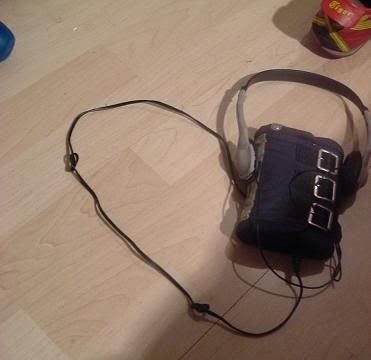 One of the only negative aspects of travelling as Abstractboy is doing is the painstaking wait for the night train. After 8pm when the attractions and shops are closed and there is only so long that one can make a beer last, a lot of time is killed waiting on benches, waiting for it to be 23:40. At times like this Abstractboy takes the opportunity to listen to some of the meticulously created mixtapes that he has compiled. As he writes this, he is listening to the one entitled
Home
. Being the would-be-dj that he is, he takes great pleasure and pride in creating a mood through compiled music - this one in particular does well at doing that. the tracklisting runs as:
Black Box Recorder - British Racing Green
My Vitriol - Grounded
The Thrills - Deckchairs and Cigarettes
Franz Ferdinand - Come on home
Razorlight - Dalston
the Smiths - This Charming Man
the Vines - Homesick
No Doubt - Home Now
Interpol - NYC
Idlewild - the Remote Part / Scottish Fiction
Black Box Recorder - Goodnight Kiss
Thoigh he isn't feeling particularly homesick, he is now nearing that 2-weeks-away-on-the-road-already-is-a-little-daunting-and-I'm-feeling-a-little-lost point. Or maybe the mix tape is just working too well. But it is rather odd not having a home or ajust somewhere in which to do nothing. And also, his hair is at ab abboying middle-stage where it is hard to style. Tomorrow is a new day, a new city, a new perspective, a new page.
0 Comments: