Wednesday, June 16, 2004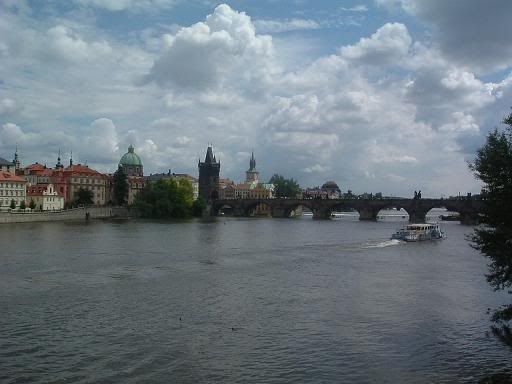 Abstractboy is now on his first last night in a place. Prague hsd been lovely, but short. It is so unusual to be in and feel for a new place, yet know at the same time that you will be thrust into another place again the next day. But the surreal and abnormal is perhaps the whole point of this experience. The theme of situe is one that Abstractboy often considers - how things are in and out of their situe, how people react, why people react, and why some things remain constat=nt, whatever or wherever their situation.
Prague has proven some interesting ideas, but let us not let these faux-sociological observations distract from the fact that Prague is a very interesting city. Abstractboy was not previously aware of Prague's position in the Art Nouveau movement. The influences are everywhere to be seen - twisted cast iron balconies, delicate pastel murals on buildings and of course - l'absinthe. Abstractboy and ben sampled some of the green fairy - spoon, sugar, matches and all! The Czech Republic is one of only five countries in the world where the potent Woodworm (hallucogenic) is legally allowed in it. Sadly, no such effects were experienced - although Abstractboy did feel rather detached and distant, as opposed to merely drunk.
Though Abstractboy doesn't want this whole trip to be an alcohol experiment, he is quite looking forwrd to trying honey vodka in Krakow (where he is typing this up).
2 Comments:
Sean said...