Thursday, July 01, 2004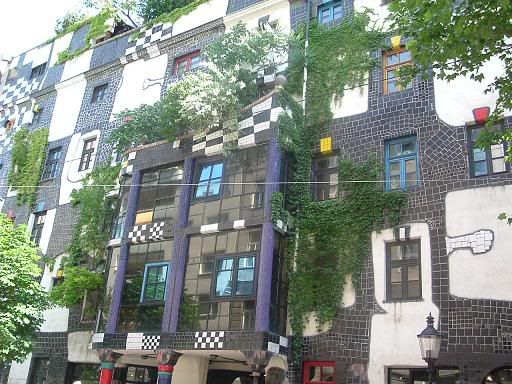 Abstractboy is a big fan of Wiener Schnitzel. So Vienna was a very important stop on the itinerary. But even if the best schnitzels in the world were not to be found here, Vienna would still be one of Abstractboy's favourite cities. It was hardly touched in WWII, so it is still in its original elegant and grand state on the whole. Probably for this reason it is totally overrun with tourists, but that doesn't detract from its slightly aloof and empirical charm.
Though Vienna was probably the most expensive stop, Abstractboy and ben have stumbled upon some really great bargains - Sleater Kinney - One Beat for 6 pounds! 6 pounds!!! That is half the usual price, even in nice indie record shops. And some very very trendy linensfor Abstractboy's new double (!!!) beds for only 20 pounds. Furthermore, Abstractboy and ben managed tp see Roy Lichtensteins, Andy Warhols and other pop-art masterpieces for only 2 pounds, as well as purchasing even more of H&M's really rather nice men's underwear collection. All of this possible thanks to Mastercard and a staple diet of bread and cheese from supermarkets.
The whole Vienna stay finished on a wonderful note as Abstractboy sat on the grass outside Schloß Schönbrunn, the sun setting, and the glorious Air playing their glorious music out through the courtyard of the yellow palace and their dazling lightshow licking the few clouds in the evening sky. Air really do make the loveliest music and Moon Safari is a sexual aid like no other (have yet to put the new album to the test). Their sound is so perfect for the open air situation. Abstractboy and ben were also supposed to see the Scissor Sisters that evening, but they played at 7pm when linen was still being purchased. Though it is painful to admit, Abstractboy really does quite like the Scissor Sisters and their MOR-cabaret charm, even if the Topshop fags and hags boogying down to them at Popstary does make him cringe to no end!
Tomorrow is Bratislava and the end of the honeymoon "I CAN SPEAK THE LANGUAGE!" period. How exciting!
0 Comments: